HDC-100GT Bag On Valve Aerosol Filling Machine - Introduction:
Bag on Valve aerosol filling technique is a hot topic when you discussing aerosol filling machines. It has solved the filling problem of corrosive aerosol meterials through a smart bag fixed on valve. Then the aerosols and propellant can co-exist in the same can while seperated perfectly by the bag. Here is an illustrated image: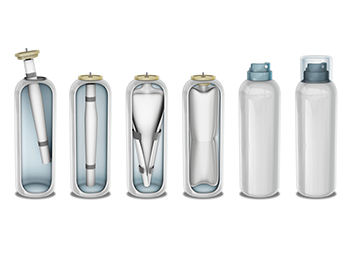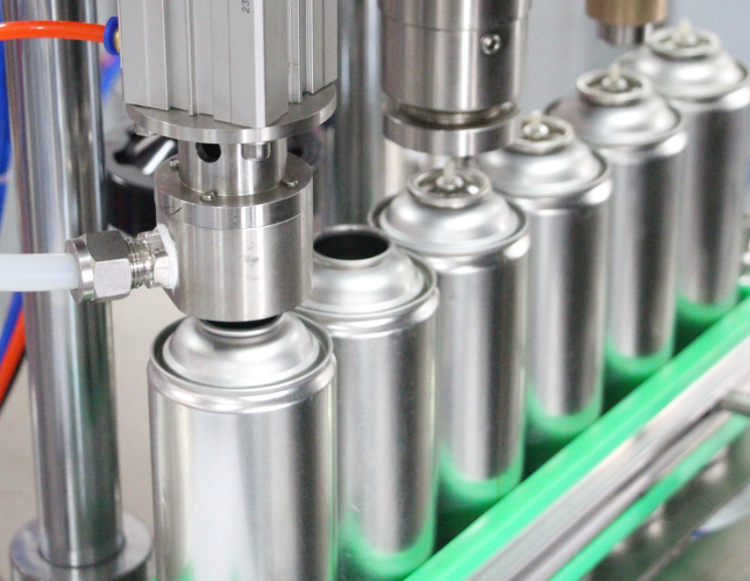 The HDC-100GT Bag On Valve Aerosol Filling Machine is a typical Bag on Valve filling line. We force compressed air into the can and seal the can with a valve appended a bag. As the compressed air replaced the LPG/DME as propellant, it has fixed the leakage corrosion problem.
When the final consumer press the nozzle, the compressed air will push aerosol material out of the can. And the compressed air will remain in the can for repeat filling when the aerosol is used out.
Bag On Valve Aerosol Filling Machine - Features:
1. Filling fast and precisely
2. Stable and easy to operate
3. Adjustable filling pressure
4. Different valve accepted to shape various spray mode
5. Better sealing system with less leakage
HDC-100GT Bag On Valve Aerosol Filling Machine - Application:
1. Pharmaceutical Aerosol
2. Personal care and cosmetics
3. Nutrition and food
3. Fire control aerosol
4. Chemical products
Supplemented Reading - Bag On Valve Aerosol Filling Benefits:
1. Aerosol product can be emptied 100%
2. Longer preservation periods for aerosol products
3. Required no pumping
4. Better spray effect: more even & stable
5. Spray out the aerosol from all angles even upset-down
6. Less noise during spray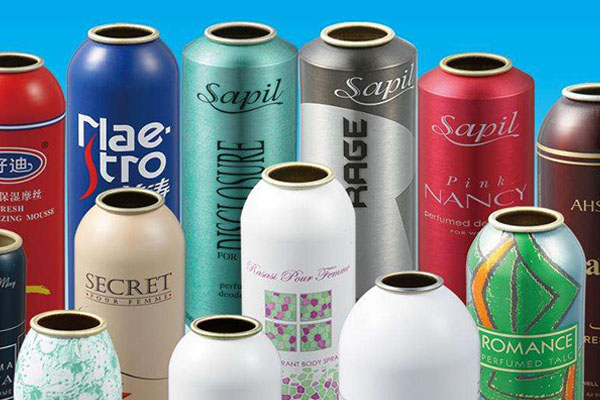 Bag on Valve Aerosol Filling Machine Technical Parameter:
Outline (L*W*H) (mm)
Capacity (cans/hr)
Gas fill (ml)
Repeated filling accuracy
Diameter of cans (mm)
Height of aerosol can (mm)
Valve (mm)
Gas supply (MPA)
Max. gas consumption (m^3/min)
1200*800*1700
800-1800
≤300 (Customizable)
0.005
35-65 (customizable)
30-400 (customizable)
25.4 (1 inch)
0.5-0.7
1.3