HDC LPG Filter Treating Tower - Introduction:
LPG filter tower is applied to purify the aerosol content such as moisture, sulfur in liquefied petroleum gas, and increase the content of propane and butane in liquefied gas through the step by step adsorption treatment to impurity moisture, sulfur in liquefied gas by activated carbon, silica gel, and 13X molecular sieve. It is also called "liquefied petroleum gas deodorization tower" because it can remove the odor of sulfur compounds from the liquefied petroleum gas.
Our LPG deodorization system consists of 3-6 sets filter towers and 2 sets booster pumps; towers and pumps installed on workbench in series, which make it more convenient for feeding and pouring materials, the whole system is easy to move and disassemble. Every tower has equipped with a visual observation mirror, the workers can monitor the material status inside the towers and know the material exchange time. The diameter height radio of towers was designed under a very scientific calculation, each of the gas inlet and outlet has equipped with resinous distributor and filter, no materials leakage, the liquid-gas flows up and down evenly in the tower, make the gas and material have full contact. The equipment has been sold well in India, Bangladesh, Pakistan, Saudi Arabia, the Philippines, Egypt, Algeria, and other countries.
Features:
-Used to remove the odor of sulfur compounds from the liquefied petroleum gas
-Easy to install and easy to operate
-0.5MPa air pressure, 0.2m3 capacity and 1MPa safety valve pressure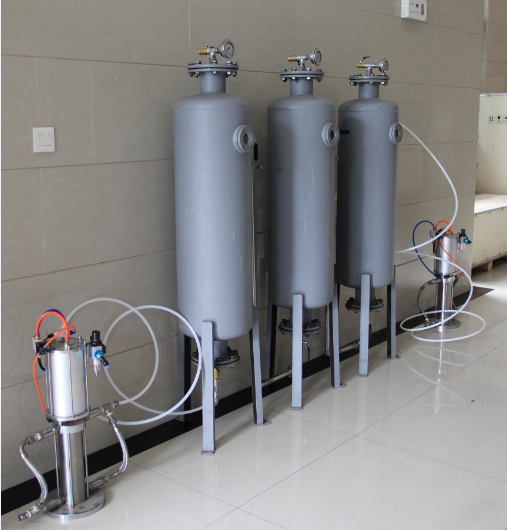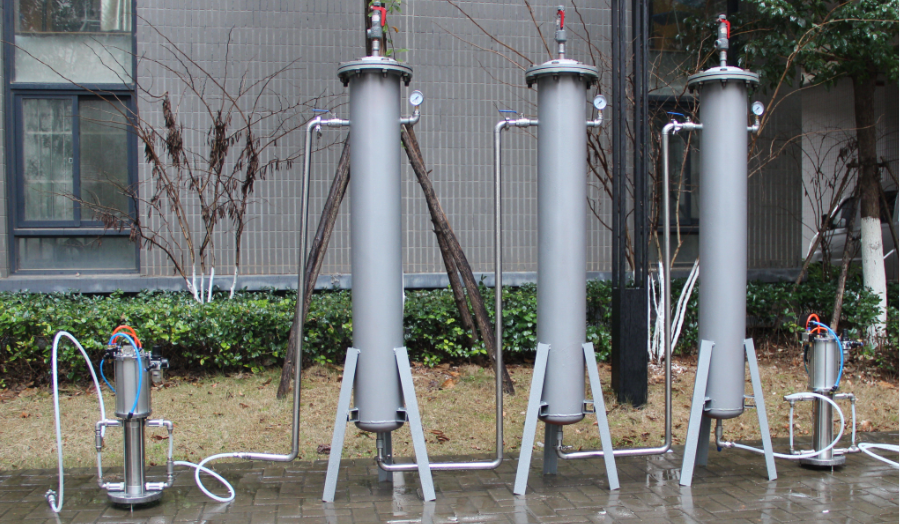 Height:
Diameter:
Capacity:
Air pressure:
Safety valve pressure:
2000mm
Ф200mm
0.2m3
0.5MPa
1MPa